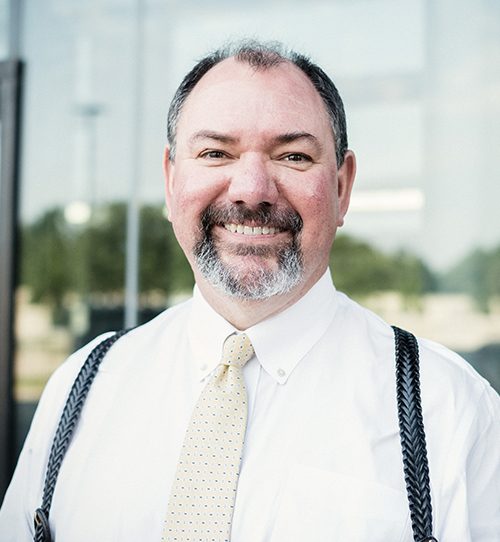 T. Paul Eagleton, JD*, LLM-Tax**
Senior Financial Advisor
Paul Eagleton, JD believes in stepping back to consider the bigger picture. It is important for him to learn about his clients' experiences and dreams before anything else. That way, Paul is in a much better position to select appropriate investments that are designed to achieve their goals. From funding their retirement, to building their legacy, Paul's big picture perspective helps his clients consider all the factors throughout their investment journey.
Paul's wide depth of competencies reflects his belief in the bigger picture. He earned his BA in Economics from the University of Oklahoma, Phi Beta Kappa; his JD from the University of Texas School of Law; and his Master's degree in Tax Law from Southern Methodist University*. Though currently classified as a non-practicing attorney, Paul belongs to the Oklahoma Bar Association. Given this experience, Paul puts a special focus on conservative, tax-efficient investing and estate planning strategies. Paul believes his clients like working with him because he puts a special emphasis on investments that aim to help reduce or defer state and federal taxes.
Paul's belief in the big picture extends to all areas of his life. As a fourth generation Tulsan, his family focuses on supporting groups that impact the health, happiness and moral foundation of today's youth. He and his wife Debbie are proud of their two children, J.P and Sydni. When you meet him, ask Paul about his family's numerous pets!
*Not engaged in the practice of law in any US jurisdiction.
**Paul is not a tax advisor and does not make tax recommendations.